Here you will find two of my signature online courses designed to take YOUR connection with the animals to a deeper level!
o
---
Animals as Messengers 3 Week Web Course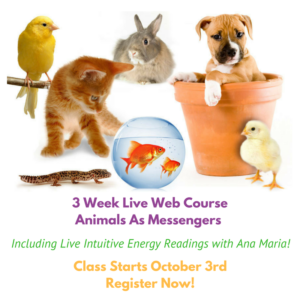 o
o
The 3 week Animals as Messengers course gives you the foundation of understanding animal symbolism and the messages coming from the animals.  We discuss animals in the wild, companion animals, and shadow animals.  We cover course content on Tuesdays and on Thursdays, we do Q&A/Intuitive Energy Readings!  Join us!
o
---
Intuitive Energy Tracker Certification
14 Week Web Course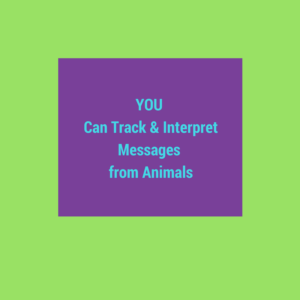 The comprehensive Intuitive Energy Tracker certification course is the result of dissecting the anatomy of my own abilities and walking you through the process so you can do the same!  This certification course includes and starts with the Animals as Messengers program.
This Certification Program includes:
~Weekly group sessions (approx 2hrs) over the course of 14 weeks, covering topics in six modules.
~Live group Q&A with Intuitive Energy Readings by Ana Maria during your weekly sessions to help integrate the information and anchor the learning.
~The course is limited to 15 new students so you can get the attention you need in class as you
hone your abilities.
~Digital downloadable recordings so that you can review the material whenever you need.
~Practicum hours in a supportive environment where you personally experience communicating
with animals using the methods you learned in the course
~PLUS two (2) Private 30min 1:1 sessions with Ana Maria to be used at your discretion
during or after the course
o
o
o
---
What people are saying about Ana Maria:
 "I've loved every minute & you have been SPOT ON with both readings that gave me goosebumps.  Please followup this work with another series soon, as I would love to continue learning & growing with you!! My "boys" Beau & Harley are deeply grateful too "

~Lori

"I was shivering & probably the best word would be – vibrating
at your last message for me from William."

~Jan

 "It was a tremendous gift to receive your insights and I can confirm that your message was right on for our circumstances….we received a wonderful blood work report this morning which showed that almost all levels of liver enzymes are normal. What a dramatic improvement! Thank you again for your wisdom and caring!"

~Judy and Tilly
---
Hello Sweet Soul!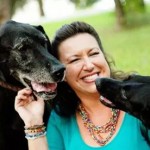 I'm so glad you're here and for the opportunity to connect.  I welcome you with a big bright smile and infectious laughter! I've been an educator, trainer & coach for more than 20 years in various areas of personal transformation.  I'm a natural energy reader, an interpreter of sorts, and I lift the veil between what's happening in the 3D world and the energetic patterns behind it.  As a multi-sensory intuitive, I'm able to tune in and see the places where your limiting beliefs are getting you stuck in old ways of being and showing up in the world.  I have a profound connection with nature & animals and specialize in working with them as they act as mirrors to our inner landscape and help us make shifts that on our own we wouldn't do.  My prayer and intention is to BE of service and that prayer is the impetus for the creation of the Here We Grow Again webinar series.