Hello Sweet Soul!
It's me, Ana Maria, your Multi-Sensory Animal & Nature Intuitive
Here We Grow Again Webinar Series
Free education based online summits connecting you to the experts on the topics of all things natural & holistic for you and your animals. Helping you live an intentional life on Purpose
Book a Session with Me
We can do sessions by phone, skype or email. You can ask your questions and I can read the energy of the situation. Sessions are recorded and available for download.
Animals as Messengers
My signature online courses that help you connect with the animals at a deeper level. Learn about the symbolism of animals and what they are trying to tell you!
Ana Maria Vasquez
"Animals are the access to remembering our Oneness"
I'm so glad
you're
here and
for the opportunity
to connect
I welcome you with a big bright smile and infectious laughter! I've been an educator, trainer & coach for more than 19 years in various areas of personal transformation.

I'm a natural energy reader, an interpreter of sorts, and I lift the veil between what's happening in the 3D world and the energetic patterns behind it. As a multi-sensory intuitive, I'm able to tune in and see the places where your limiting beliefs are getting you stuck in old ways of being and showing up in the world. I have a profound connection with nature & animals and specialize in working with them because they act as mirrors to our inner landscape and help us make shifts that on our own we wouldn't do.

I'm also a certified Intuitve Strategist and I serve on the faculty of the Academy for the Soul. My prayer and intention is to BE of service and that prayer is the impetus for the creation of the Here We Grow Again webinar series.
Testimonials
What people are saying about Ana Maria
Latest Events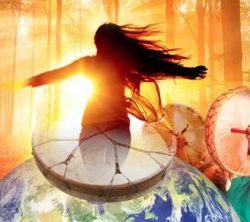 o So often we try to create a new empowered future on a fractured foundation. This requires a huge amount of energy expended. It doesn't seem fair. In fact, it is a fair exchange of energy because it allows us to stay small…despite the huge amount of consciousness and awareness we have brought to our[…]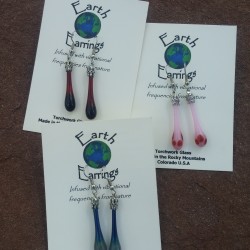 Raise your vibration, support your throat chakra & clairaudient channels with Earth Earrings So many people have trouble with their throat chakra.  This results in an inability or limited ability to speak your truth.  This also impacts an individual's clairaudient development and expression of that natural intuitive ability.  So often after suppressing one's truth for[…]
Previous
Next