The Here We Grow Again Webinar Series are FREE education based online summits connecting you to the experts on the topics of all things natural & holistic, for you and your animals.  The intention is to help you live an intentional life On Purpose!  Simply click on the banners below to sign up for each of the summits.  Even though some of them are currently not in session, there are some replays available and once you sign up, you'll automatically receive info about upcoming interviews.
Enjoy!
While currently not in session, there are replays available
and you'll get info about upcoming interviews 
0

0
0

O
---
Hello Sweet Soul!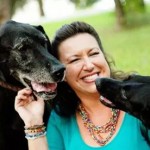 I'm so glad you're here and for the opportunity to connect.  I welcome you with a big bright smile and infectious laughter! I've been an educator, trainer & coach for more than 19 years in various areas of personal transformation.  I'm a natural energy reader, an interpreter of sorts, and I lift the veil between what's happening in the 3D world and the energetic patterns behind it.  As a multi-sensory intuitive, I'm able to tune in and see the places where your limiting beliefs are getting you stuck in old ways of being and showing up in the world.  I have a profound connection with nature & animals and specialize in working with them because they act as mirrors to our inner landscape and help us make shifts that on our own we wouldn't do.  I'm also a certified Intuitive Strategist and I serve on the faculty of the Academy for the Soul.  My prayer and intention is to BE of service and that prayer is the impetus for the creation of the Here We Grow Again webinar series.