Health & Well-Being = BOB BELL
Meet BOB BELL
(Miracle Healer)

Bob cured Arielle Ford and her cat Buster, The Ghandi family, many high end Priests, Nuns, Monks, Shaman's, two(2) people working for John of GOD, because John of God could not heal them. Bob can also

do full

surgeries without anesthesia

, and can

heal a wound instantly with his saliva

. In the past Bob has

cured

blindness, deafness, coma, Alzheimer, stage 4 terminal cancers, and all illnesses/diseases

. The Nuns and high Priests named him

"The Kissing Saint"

after he kissed a nun in a coma as she was about to receive last rights. She came out of the coma with all signs of her stage 4 cancer,

gone!

 In addition to people Bob has worked on and cured wild and domestic animals and birds. BOB is a

natural born healer

and

not a trained healer

. Bob specializes in getting the terminally ill out of hospice, ER, and brings them back home to where they can live a pain free loving life.  Bob's Patients are Patients for life. Love all Patients the same if they are rich or poor.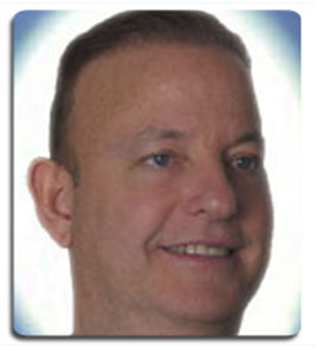 About Bob Bell
Bob Bell
 is known as "The Kissing Saint."
He is

a natural born healer
.  When Bob was a baby in diapers, Bob kissed his brother who was ill with the flu and instantly his high fever and other symptoms disappeared. He got up and he ran out to play completely recovered. Bob also helped elderly neighbors to get out of wheelchairs and be completely healed. Bob also cured both his mother and father from life threatening aliments. Bob himself, has had 2 near death experiences, when he was an adolescent and another time when he was in his 40's. Like many children with this and other great gifts, Bob did not share his abilities for decades and chose a different career path as a very successful investment banker, until now. Bob has been guided to return to his miraculous gift of healing, helping humanity and animals with astounding results. From
Alzheimer's to depression, M.S. and cancer, blood disease and more
, people from around the world are reporting improved health and diseases simply gone. Working with terminally sick people, as well as animals, the results are astonishing!
*** Both MINOR and  MAJOR ailments are Bob's ONE and ONLY session, that can replace the requirements of sometimes, MANY YEARS worth of sessions of Chiropractors, Acupuncturists, other Healers, Doctors, and other professionals with no lasting results, in addition to all the medications, or homeopathic remedies prescribed! ***
Here are Bob's special offers to help you

NOW

!
1. Bob's Special on MINOR AILMENTS:
MINOR AILMENTS: Non-malignant cancers, migraine, headaches, back pain, shoulder pain, better vision, better hearing. Go over nutrition, versus what you eat, and drink currently, medications/homeopathic. Bob will also work on wild and domestic animals, or one (1) wild bird. Glad to work with Patient's MD, Vet for pets, or Patient directly. Bob can review reports from MD/Vet/Patient on medications taken, blood tests, charts, x-rays, and anything else…….
Bob's Minor session is for either one (1) person or one (1) animal.
Four (4) Minor Ailments are allowed for 30 minutes and more for one (1) hour.
No guarantees and no refunds for minor ailments……
SPECIAL OFFERS


~via 

PHONE or SKYPE
2. SERIOUS, MAJOR

ailments

:
Cerebral Palsy, Cancer, Scoliosis,  deafness, stage 4 cancers,
and can do real surgeries for specific issues overseas is major, and no one does this as well as BOB does!
No anesthesia
and
no pain
, and heal wounds with Bob's saliva immediately. Bob can review all charts, prescription medicines/homeopathic, x-rays, tests with your MD, or with Client directly. Make comments on what to ask your MD, or the medical Professional Client in working with as part of the session: Offer free tips for living cancer free after the cure. Offer free nutrition tips……….
*** For SERIOUS, MAJOR ailments, please submit your inquiries in the form below***
If you have troubles with the form, you can email this info along with your inquiry to anamaria@intentiontraining and I will get it to Bob 🙂
================================================================
TESTIMONIALS for Bob Bell- Miracle Healer:
I just had an appointment with Bob and the results were amazing. - Blessings and love, Beverly
I've been in construction my whole life. I broke my neck three times, my knees, hips and ankles are in constant pain too. I'd come home from work and drink to kill the pain and wake up every night in pain. It felt like needles going through me. I spent only ten minutes with Bob and all my pains were gone! I was jumping up and down I couldn't believe it! This was two months ago and I am still pain free! This guy is the real thing! - Dan Prunedale, Calif.
Bob, Firstly thank you so much for the work you with me yesterday… I suffer from acid reflux, sleep apnea, and sleeping… Am positive you worked on them all… Standing in my kitchen last evening, all of a sudden I was able to breath better, (I didn't know how restricted it was until it wasn't any more because this has been going on for so long) so was amazing to me… then this morning upon getting up felt wonderful and so far the digestion issues seem to have improved… again hugs kisses and thanks of enormous gratitude… thank you again! - Love, Linda
Thank you for working on me last time and this early morning. I feel an underlying strength today, and a peace. There is a sensing with in me that "Now, everything really will be ok" Such Huge Love and Gratitude to you and for you Bob, I feel so Blessed to Know You. Beyond words really, because you are Divinity Made Manifest. I love you so much, Until we connect again, you have a permanent Place In My Heart, Forever" - LOVE, LOVE, LOVE, Era
Hello Bob! Just to give you a further update on Tidbit. She went to the Vet's yesterday for a complete work-up. I just got a call from them and her blood work, etc. all came out perfect! I know that doesn't surprise you, but thought you might like hearing the confirmation of your work. - Blessings to you and all your little animal friends, Toni
I just wanted to say how grateful I am for the Healing you did for me on Saturday.  I have felt many changes happening around my chest area where I have had so much grief.  I have been able to breathe easier and I have noticed that when I Meditate I feel more connected than I did before the healing.  We are considering going back to England at some point.  We just need a little extra money to cover costs for our two little Dogs.  You have a beautiful spirit Bob and I feel I was so blessed to meet you.  You are the only healer I have come across that has helped me so much and I have had many, many healings over the years.  If I can do anything for you please let me know.
Much love and appreciation to you.
xx Denise
~~ ~ ~ ~~~~~~~~~~~~~~~~~~~~~~~~~~~~~~~~~~~~~~~~~~~~~~~~~~~~~~~
The information on this site is not intended or implied to be a substitute for professional medical advice, diagnosis or treatment. All content, including text, graphics, images and information, contained on or available through this web site is for general information purposes only. Please see a medical professional if you need help with depression, illness, or have any concerns whatsoever. WE DO NOT OFFER MEDICAL ADVICE, COURSE OF TREATMENT, DIAGNOSIS OR ANY OTHER OPINION on your conditions or treatment options. SERVICES OR PRODUCTS THAT YOU OBTAIN THROUGH THIS WEB SITE are for information purposes only and not offered as medical or psychological advice, guidance or treatment
CONSUMER NOTICE: You should assume that the sender of this email has an affiliate relationship and/or another material connection to the providers of goods and services mentioned in this message and may be compensated when you purchase from a provider. You should always perform due diligence before buying goods or services from anyone via the Internet or offline.